Are you an entrepreneur's spirit?
We are here to help you spread the passion by becoming franchise owners at Sri Lalithambika Foods Ltd. Our businesses make a perfect fit for food connoisseurs who are zealous about creating a memorable dining experience with a punch.
Here at Sri Lalithambika Foods Ltd, we offer franchises for our restaurant serving a range of South Indian, North Indian, Indo Chinese, Chaat, Indian Snacks, and much more. We are fishing for people like you, diehard franchisees, who are after pride, challenge, and rewards of owning your franchises of Veg Chennai Sri Lalitha.
What's your take?
You get to work with the award-winning, high-ranking Indian brand. Once you tie up with Veg Chennai Sri Lalitha's franchise program, it's not going to be a wok in the park.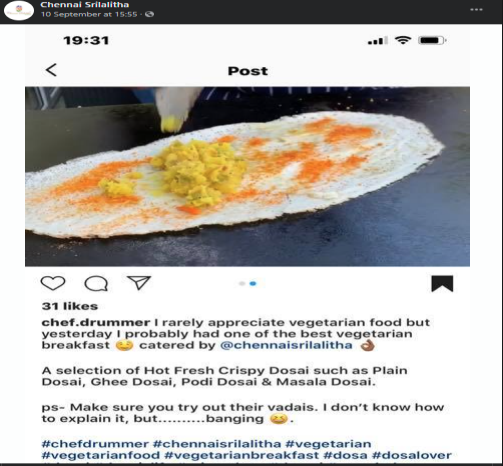 Your franchise with Sri Lalithambika Foods Ltd comes with challenges and ready-to-reap rewards.
Working with a chain of restaurants that comes with a track record of scoring high on the popularity charts.
Our franchise program offers opportunities for single unit / multi-unit franchises in designated markets across the UK.
Assistance with the key sources of wealth and strategies for us to grow better as business operators and entrepreneurs. You will be privileged with these key benefits.